Our Honorary President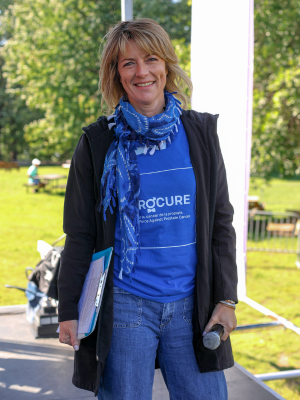 For Isabelle Pagé, who is the honorary President of The Walk of Courage PROCURE, courage is a legacy from her father Jean Pagé. Strengthened by this heritage, Isabelle is taking up the torch and is committed to following in his footsteps by continuing to demystify prostate cancer.
For 17 years, The Walk of Courage PROCURE has been a tradition that we honour with our loved ones.
"PROCURE has always been a part of my life. For years, I saw my father talk about his cancer on every stand. He wanted to be an example and show men that talking freely about their prostate cancer can only do them good. I pledge to walk in his footsteps and continue to demystify prostate cancer and provide support to families suffering from it. It is with a heart full of hope that I invite you to join us on Father's Day, June 18th, to celebrate their courage."
- Isabelle Pagé, Honorary President of The Walk of Courage PROCURE