In honor of Jean Pagé
Emeritus ambassador of PROCURE, Jean Pagé has broken the taboos around prostate cancer for years. As the initiator of our support line and co-founder of the Walk of Courage, he inspired men to openly talk about their disease and to break out of their silence. Even at the end of his life, Jean was there to support the cause and followed the 13th edition online.
On December 9, 2019, Jean Pagé passed away.
Jean was much more than an exemplary spokesperson: he was an extraordinary friend. We would not be where we are today without him. At PROCURE, we will always remember his tremendous work, his courage and his kind heart.
For Father's Day, let's walk for the men in our lives and for those who must show courage in the face of illness.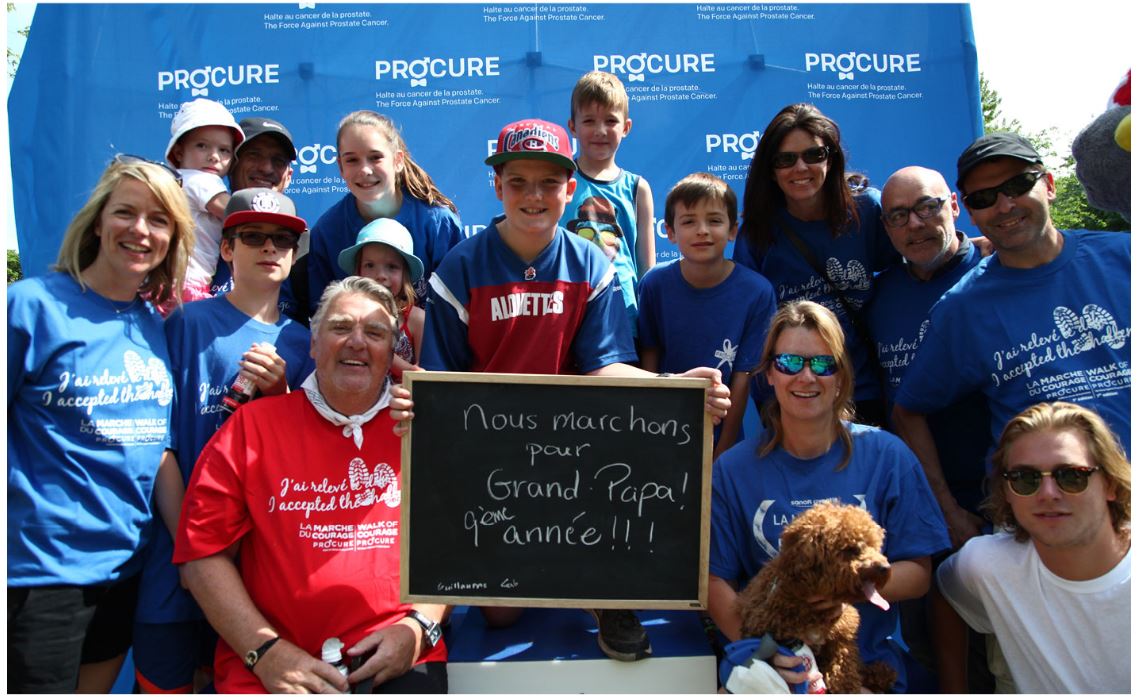 ---
To learn more about Jean Pagé and his involvement with PROCURE over the years, we suggest watching the following video: