ABOUT JEAN PAGÉ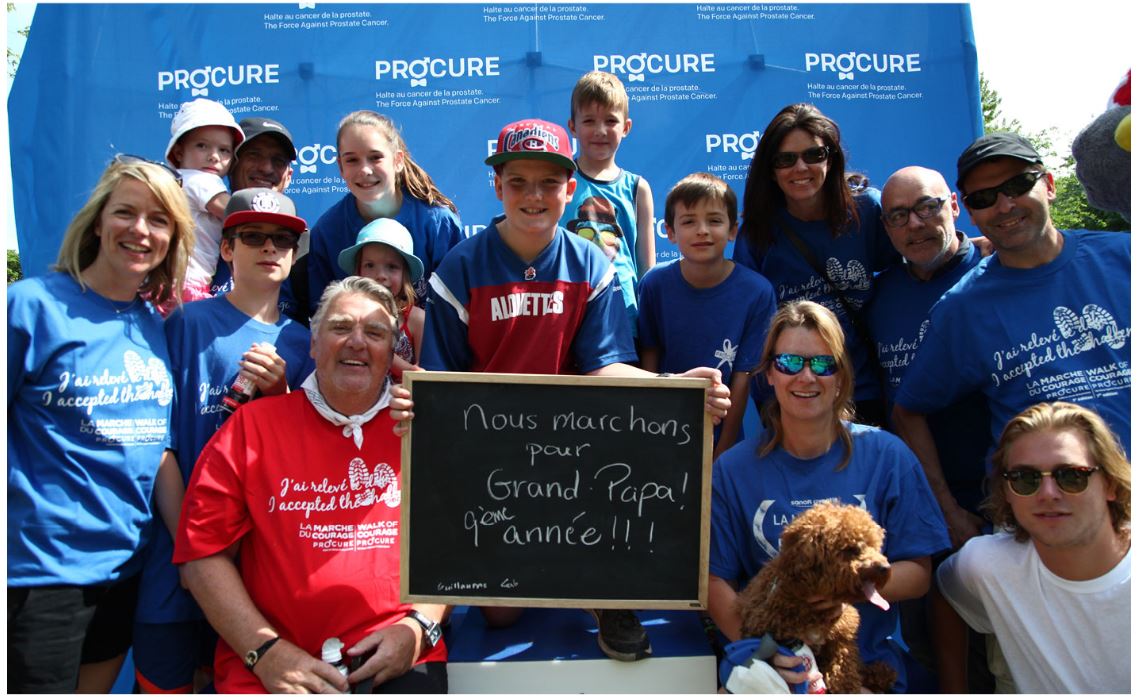 Jean Pagé was a lover of life and cared deeply for his family.
Best described as jovial, generous and friendly, he was a very committed man who helped tremendously to break the taboos surrounding prostate cancer and has given many men the chance to overcome their isolation and openly speak about their illness. A real humanist who had an ease about him and was able to easily approach people and make them feel comfortable.
Fourteen years ago Jean Pagé co-founded the Walk of Courage. Today its name stands for his fight and pays him tribute; he not only embodies the soul of PROCURE,but also the fight for every diagnosed man. He would have taken great pride in seeing the amount of people and families who have united together to fight for this cause. His love for others, passion, his readiness to hear the stories of others, and his desire to raise awareness for the cause has touched many lives. He was generous with his time and believed in an inclusive PROCURE family.
This year, to celebrate Father's Day as our ambassador Emeritus would have wanted, join us in a celebration of life and our families. Get the men of your life involved and become part of the PROCURE family by joining our virtual walk and fighting for our cause. Let's reinforce our social bonds in spite of the current situation. Call upon your closest friends and family members and let's prove that together, even far apart, that we can make all the difference and save lives.
The Jean-Pagé Walk of Courage is our way to make him eternal, to honour the memory of any man who has left us because of a prostate cancer diagnosis because 'there is something of Jean within me, that is within all of us and that will be forever' (Cédric Bisson, Chairman of the Board, PROCURE), just like there is something within you that will stay with us forever.
Let's walk, live and celebrate our lives and our families.